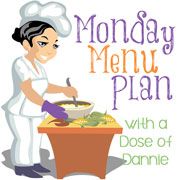 Morning! New day New week and i am feeling better.
Each Monday i Will be doing a Menu planning blog hop this will be up all week from Monday Morning at 7am . I really hope you come and join in and link up .
I would love to see what your menu plans are for the week.
Here is mine for this week:
MONDAY ~Tuna Casserole
TUESDAY ~Chicken fillets with rice and beans
WEDNESDAY ~Veal Goulash (recipe below)
THURSDAY ~spaghetti and meatballs
FRIDAY ~Potato fish cakes with Greek salad and coleslaw
SATURDAY ~ (Out for dinner with friends)
SUNDAY ~Special Fried Rice
~ Veal Goulash ~
* You will need these items:
1 kg cubed veal
3 chopped onions
1 clove of garlic
4 tablespoons oil
100gr tomato puree
1 tablespoon of paprika
1 teaspoon of salt
1 teaspoon flour
2 cups of water
* Easy to make
Stew the chopped onions and garlic in oil on very low heat. Add the tomato puree , paprika ,salt ,and water. Add veal simmer until tender. (add extra water if the sauce evaporates too much)
Dissolve flour in the 2 tablespoons of water and add to the meat stirring for a minute .
Delicious with either (gnocchi , mashed potatoes or rice)
Bon Appetit
WHAT'S YOUR MENU PLAN FOR THIS WEEK?