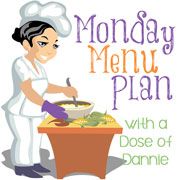 Hope you all had a relaxing weekend and it wasn't too busy for you.
Here is this weeks Menu Plan.
MONDAY ~
Shepherds Pie
TUESDAY ~Tuna Casserole
WEDNESDAY ~Chicken Schnitzel fries and garden salad
THURSDAY ~Steak and veggies
FRIDAY ~Out for a friends 50th Birthday Dinner
SATURDAY ~Spaghetti on toast (love it)
SUNDAY ~What ever Chloe finds in the fridge /freezer /cook and eat .
BAKING THIS WEEK ~
Hedge hog slice
Lemon Cheesecake Banana muffins Honey cake
I would love for you to share your Menu plans with me . So come and post up your weekly meal plans right here with the blog hop so everyone can share them. Grab the code at the bottom and pop it on your blog too . Thanks
EASY HONEY CAKE
WHAT YOU WILL NEED:
2 eggs
1 cup of sugar
3/4 cup of honey
1 cup of plain flour
1 cup self raising flour
2 teaspoons cocoa
1 teaspoon bicarb soda
1 cup of boiling water
Mix all the ingredients in a cake mixer until smooth. Then stir in boiling water. Pour into greased cake tin and bake at 180 for 1 hour.