Lets just say thank goodness Christmas is now done and dusted! Don't get me wrong love Christmas time but it is extremely tiresome organising everything and making sure all little things are done and so on....
This year we had a beautiful leg lamb 2kg roast with veggies. I am still rather full from it all.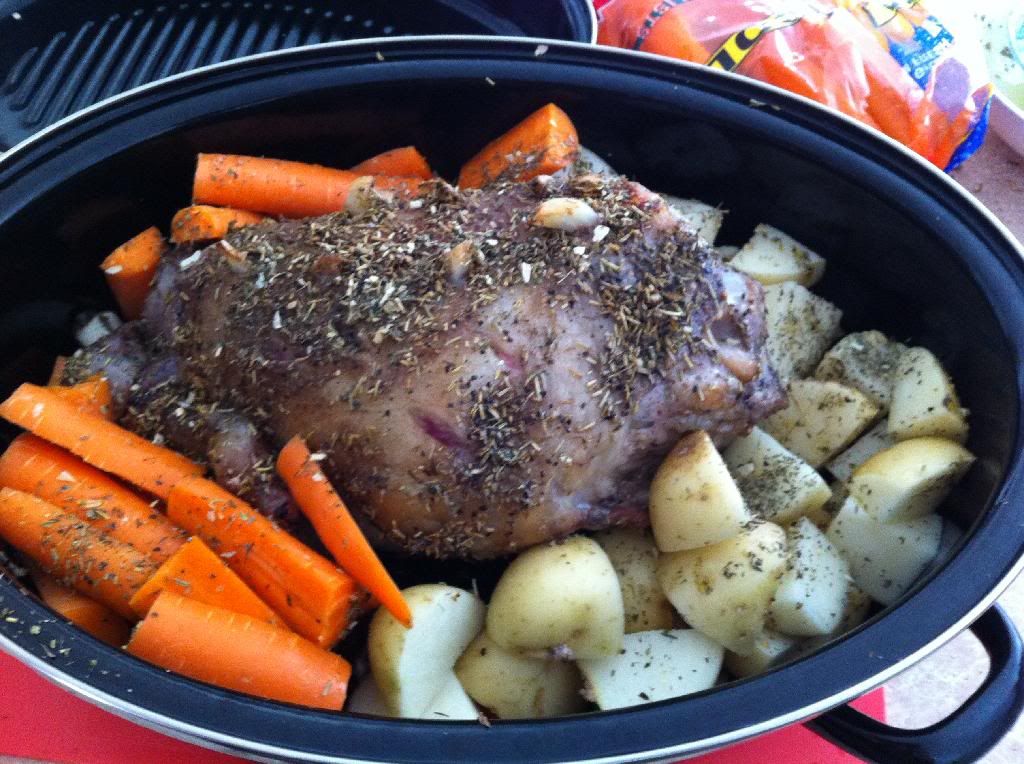 Just a little bit more then it was done (took only 1 hour and 46 minutes too!!!
YIAH Aussie roast spice was used just perfect for the lamb.
Then after the mad rush to set the table *sigh* (as someone slept in till 10am Christmas Day)
"alas LUNCH WAS READY" ~ 2 ,4 ,6 ,8 DIG IN DON"T WAIT !!!
OMG! I actually ate enough for a bloody army the other day. I was ready to POP I was.
Undoing my zip on my new 3/4 pants did not work so I had to change. After lunch we went to the park had some fun with the dog .She too ate far too much as well. Came home and had a little siesta for nearly 2 hours!
My gorgeous friend Doula Dee popped over to give me some biscuit tree she had made so cute!
This is only part of the family My son and his gorgeous girlfriend Tess.The middle daughter could not come *sigh* She was just doing her own thing as she does . My mum also popped over for a few hours as well. Hubby was not in it as he took the photo.
The teens have only just returned after a long day of Shopping with Boxing Day Sales. they scored well I would say .
Yes the dog has to be in nearly every photo .
DID YOU SURVIVE CHRISTMAS DAY LUNCH OR DINNER?
DID YOU GO OUT TO THE MAD RUSH OF BOXING DAY SALES OR DID
YOU DO YOUR SALES ONLINE THIS YEAR LIKE ME!?